The Uniform Commercial Code: Competing Visions for South Dakota
The Uniform Commercial Code: Competing Visions for South Dakota

FOR RELEASE: Wednesday, March 22, 2023
CONTACT: Natalie Likness, South Dakota Bankers Association, 605.224.1653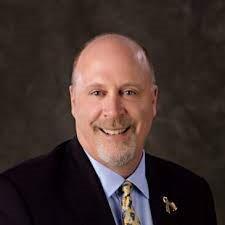 For over 60 years, all 50 states have had the Uniform Commercial Code on their books, which has been crucial to fueling interstate commerce. The UCC is a legal and commercial framework that has underpinned transactions over those years. It has been successful in creating certainty and security for Americans engaged in commercial activity of all sizes and locations.
A non-partisan commission of appointees from every state has worked on drafting amendments to the UCC as necessary from time to time to address changes in the economy. The group's work has been received quite favorably and rarely draws significant objection. The South Dakota Bankers Association asked the legislature to adopt the 2022 amendments which the Uniform Laws Commission proposed, because all states were asked to pass these amendments and more importantly, we want to maintain our state's standing as a top place in the US in which to do business. However, Governor Kristi Noem vetoed the most recent amendments – HB 1193.
Failure to adopt the 2022 UCC amendments prolongs legal uncertainty around cryptocurrency. Today, many Bitcoin/cryptocurrency enthusiasts believe that they own their Bitcoin. But oddly enough there's no commercial law on the books to support those beliefs. HB 1193 provides certainty to cryptocurrency owners by creating an asset category called a "controllable electronic record." The creation of a "CER" in the law allows owners to benefit from more traditional notions of ownership, and to maintain their anonymity to boot. Most notably perhaps, HB 1193 would allow owners of "controllable electronic records" to borrow against their Bitcoin from traditional lenders, thereby creating additional means to unlock its value for themselves.
Think about a retailer in South Dakota that wants to accept Bitcoin as payment today. Any merchant desiring to accept payment in bitcoin has no way of feeling sure whether a customer transaction in Bitcoin is final, or that it can't be unwound by a court if the Bitcoin was stolen. HB 1193 steps in that gap to provide that certainty.  Today, few companies in South Dakota accept Bitcoin. If the amendments pass, that number could grow substantially.
We are rightly proud of our status as a top destination state in which to start and operate a business of any size. If we don't adopt the UCC amendments in our state, South Dakota could be set back in comparison to other states seeking to attract new businesses. As companies find new ways to create and unlock value in digital assets, they will likely gravitate to states that pass these amendments, which give them more legal and financial certainty. We've already seen this happen. Just this week, North Dakota has adopted the UCC amendments. And in recent years, other states such as Nevada have passed crypto-friendly legislation, which has attracted jobs in the industry. 
In my view, critics have seized upon baseless hypotheticals that have only stirred confusion. Naysayers have also suggested that classification opens the door for the U.S. federal government to introduce a digital currency. In theory, they argue, a national digital currency would displace all other digital currencies and allow the government to track purchasers by consumers, violating their privacy and freedom. Some of the bill's opponents have even sought to connect the bill with an executive order by the Biden administration laying out a national policy on digital assets. 
I don't share those viewpoints. Commissioners appointed by the states began work on the bill three years ago, long pre-dating the Biden executive order, which was issued last March. More importantly, the draft legislation makes no policy preference for a national digital currency. In any case, state law is incapable of creating such a currency. Under the U.S. Constitution, only Congress can do so.
South Dakota still has a chance to adopt HB 1193. With a 2/3 vote, the legislature can override the governor's veto on HB 1193 on March 27. Doing so would bring real tangible benefits to the state. If it doesn't, South Dakotans may be left with more uncertainty, and a business climate behind that of their neighbors.
—Respectfully submitted by Karl Adam, president, South Dakota Bankers Association
Share this post: