SDBA Seeking Photos for 2023 Scenes of South Dakota Calendar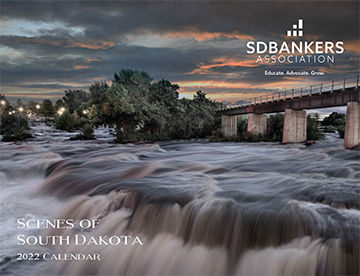 The SDBA is currently accepting photo submissions for its 2023 Scenes of South Dakota Calendar. The calendar features photos of South Dakota submitted by South Dakota bankers, their family members and customers.
If you or one of your bank's employees, a relative or customer are an amateur photographer and would like the opportunity to have your creativity displayed in homes and businesses across the state, send the SDBA your photos of farms, barns, agricultural activities, historical South Dakota locations, county fairs, carnivals, parades or festivals, fall colors, winter snowfalls, spring flowers, summer fun, etc.
Any photo that shows the history or beauty of South Dakota qualifies. The deadline to submit a photo is July 31, 2021, and all photos will be judged with the top photos featured in the 2022 Scenes of South Dakota Calendar. Submit your photos here. 
Share this post: