SDBA Holds State Legislative Day in Pierre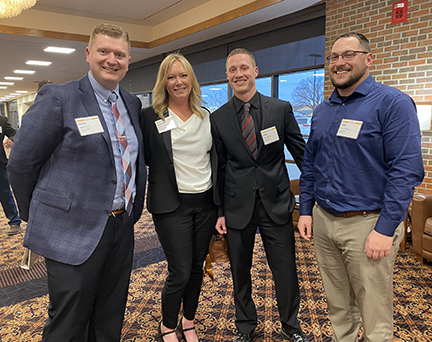 More than 80 bankers from across the state gathered in Pierre yesterday for the SDBA's State Legislative Day. The annual event is an opportunity to stay up-to-date on both state and federal legislation which could affect the banking industry and to make sure our industry is heard. 
Presenter Keith Prather spoke to attendees about issues affecting the economy and if 2021 is really in the rear view mirror, and Gov. Kristi Noem spoke about issues of importance being discussed at the State Capitol and took questions from bankers. The day also included special sessions for emerging bank leaders, an SDBA Legislative Committee meeting and an association update from SDBA President Karl Adam. The day culminated with a reception with state legislators and constitutional officers.
Thank you to all the bankers who traveled to Pierre to advocate for the industry. Also, thank you to this year's event sponsors: IntraFi Network, Federal Home Loan Bank of Des Moines and BHG Bank Group. 
Share this post: