2022 National School for Beginning Ag Bankers Registration Open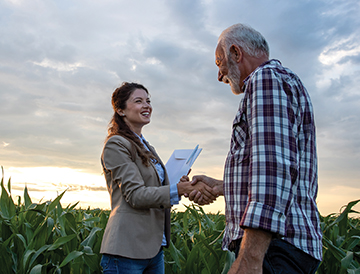 The National School for Beginning Ag Bankers is an intensive school designed to train in all facets of agricultural lending with emphasis on credit analysis, credit scoring, risk rating, problem loans and group case study. Sponsored by the SDBA, the school will be held June 20-23, 2022, on the campus of Black Hills State University in Spearfish, S.D.
The purpose of the National School for Beginning Ag Bankers is to prepare ag bankers to make better loan decisions. Ag bankers with zero to three years of experience should attend this school. Attendees will receive personalized instruction and continual peer interaction fostered through a limited class size, case study and group exercises.
Topics such as the ag economy, balance sheet and working capital analysis, earnings analysis, futures and options, and cash flow analysis will be covered. You will also learn about loan servicing and risk management and management assessment and customer profiling.
The school is limited to 72 students, so register early. Learn more and register. 
Share this post: