Natalie Likness Joins SDBA as Member Services Coordinator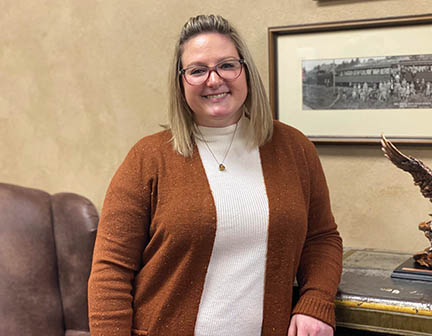 Natalie Likness is the newest face at the SDBA, having joined the Association on Oct. 12 as its member services coordinator.
A Pierre native, Likness brings to the SDBA her previous experience as public relations coordinator for the South Dakota Governor's Office of Economic Development (GOED) and communications and community outreach coordinator for the Pierre Area Chamber of Commerce. She most recently served as assistant executive director at Edgewood Healthcare, an assisted living community in Pierre.
In her new position at the SDBA, Likness will provide executive-level customer service to current and potential association members, assist with event planning and management, and work with the SDBA's association management system/database. She will also help develop and implement social media campaigns and marketing efforts, direct association committees and work groups, help develop and implement South Dakota Bankers Foundation activities, and work on special projects as needed.
Be watching for more information on Likness in the November SDBANKER Magazine. 
Share this post: