Karl Adam Hired as New SDBA President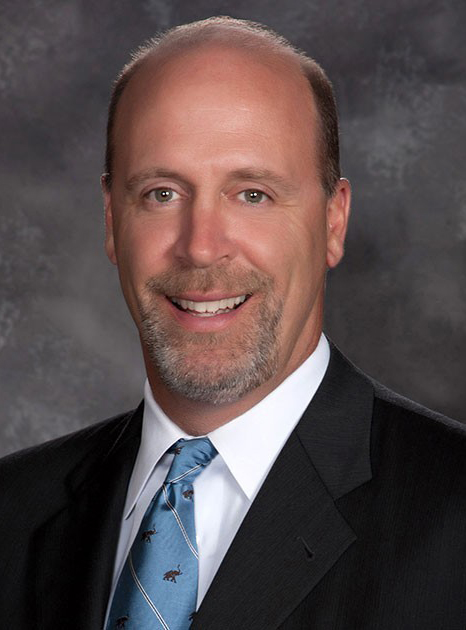 SDBA Chair Steve Bumann announced on Tuesday the hiring of Karl Adam as the 11th president of the SDBA.
Following his attainment of undergraduate and graduate degrees from the University of South Dakota in Vermillion, Adam spent four years with the U.S. Department of Commerce in Washington, D.C. Upon his and his wife, Joan's, return to South Dakota, Adam spent three years working in business recruitment, development and financing at the South Dakota Governor's Office of Economic Development in Pierre.  
In 1995, Adam started what would be a 25-year career as a community banker, serving as an insurance agent, bank officer and president and CEO of Dakota State Bank in Blunt. After selling the bank, Adam spent the past five years as market president of First Dakota National Bank in Pierre.
Adam has been closely involved with the public policy work of the SDBA since 2002, when he was first elected to the SDBA Board of Directors. He served as SDBA chair in 2018-2019.
"Karl Adam will be a great leader and spokesperson for South Dakota's diverse, strong banking industry in Pierre and in Washington, D.C.," Bumann said. "Once the COVID-19 cloud finally lifts, I know that Karl is looking forward to discussing industry priorities and association business matters with you face-to-face."
After current SDBA president, Curt Everson, publicly announced in mid-June his intention to retire at the end of the year, at the SDBA Board's direction Bumann appointed a five-member selection committee to review candidate applications. The committee interviewed several quality candidates and ultimately decided to recommend Adam to the full Board. Adam's selection was approved unanimously by the SDBA Board of Directors. 
In the coming months, Adam will work with Everson during a transition period.
Share this post: