Registration Open for SDBA/NDBA Dakota School of Lending Principles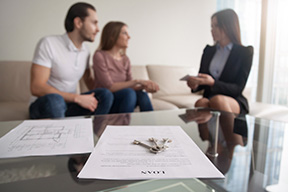 The Dakota School of Lending Principles, hosted by the SDBA and co-sponsored by the NDBA on April 24- 27, 2018, in Aberdeen, S.D., is a learning event with one foot grounded in the classroom and one foot in the bank. This school allows students to learn the theory and process of basic lending and then put this knowledge to work in actual nuts and bolts sessions.
This school provides basic instruction appropriate for loan officer trainees, loan support personnel and personal bankers. To ensure exposure to bank structure and terminology, it is recommended that applicants have a minimum of six months lending experience or one year of loan department experience. Applicants not meeting the suggested prerequisites will be contacted to discuss admission qualifications.
The school will focus on four loan modules: consumer lending, real estate lending, analyzing small business loans and loan documentation, and agricultural lending. In the four loan modules, learn the lending process by studying elements applicable to each loan type: terminology, the application process, interviewing, investigation, credit analysis, loan structure, decision communication and selling. Case studies and exercises provide a hands-on learning experience.
Share this post: